Home Gardening Get your garden started right with helpful ideas about vegetable gardening in Northern New Jersey. Gardening is one of the most popular hobbies in Northern New Jersey. Fresh tomatoes and cucumbers from a backyard garden are a rite of the summer season. Learn more...
Check out our rt23.com Gardening Journal!!

---

Sweet Corn - Jersey Roadside Farm Stands Explore farm stands in Northern New Jersey, a short dissertation on corn plus some exciting barbecue recipes.
---
Astronomy - Star Gazing in Northern New Jersey star gazing near a major metropolitan area can be quite the challenge, so find some expert help here!
---

Doppler Radar Map - Weather Conditions in Northern New Jersey
---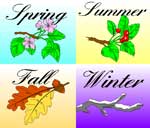 A Change of Seasons in Northern New Jersey Remember the snows of winter on a hot summer's day? The autumn colors on a cold, dark winters night? Browse our photo galleries and bring back the seasonal memories with a few words from New Jersey's favorite poet, Emily Dickinson...more
---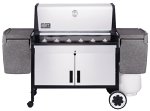 rt23.com Shops Outdoor store featuring tools, furniture, and accessories for outdoor living. Grills and barbecue store for all your summer party needs, pest control featuring name brand insect repellent systems and bug zappers, lawn and garden tools, outdoor lighting and heating, bird baths, bird feeders, books focusing on New Jersey, automotive accessories, radar detectors, computers and accessories ...more
---
Home • Scenery • History • Recreation • Home & Garden • Directory • Calendar • Classified Ads • Maps • Scenery • Shopping
Advertise on rt23.com! • Link to rt23.com!

Custom Search
Questions, comments, corrections? contact the Webmaster
©1999-2008 Ardan Scientific Programming, L.L.C.